Introducing the limited edition Essie Spring 2019 Collection with "six delightfully decadent, limited edition shades will have you putting your perfectly manicured pinkies out."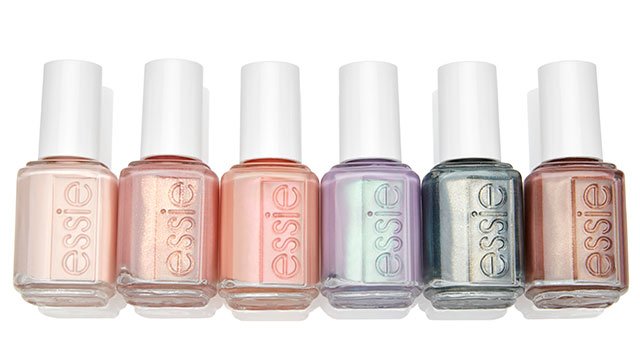 The six limited edition colors in the floral-inspired Spring 2019 Collection are:
Stirring Secrets: a light nude beige cream nail polish with hints of rose
A Touch of Sugar: a sheer pink nail polish
Pinkies Out: a pearly apricot coral nail polish
Tiers of Joy: a periwinkle blue nail polish with lilac iridescence
Reign Check: a metallic dark teal green nail polish
Teacup Half Full: a chestnut brown nail polish with golden iridescence
Essie says, "This spring it's time for pinkies out and picture hats on! afternoon tea in the garden is all about a teacup half full, so slip on your favorite flowy dress and get ready to enjoy tiers of joy with a touch of sugar. Never take a reign check on this tea party, there are too many stirring secretsyou won't want to miss!"
The limited edition Spring 2019 Collection is available now at Essie.
This entry was posted on Thursday, April 18th, 2019 at 3:36 pm and is filed under Beauty Tips, Perfumes & Makeup.
Both comments and pings are currently closed.