Introducing the Essie Seaglass Shimmers Collection 2018, a limited edition collection of 6 new nail colors that "brings to life the mystical underwater experience with a shimmer finish unlike any other essie polish you've seen before," according to Essie.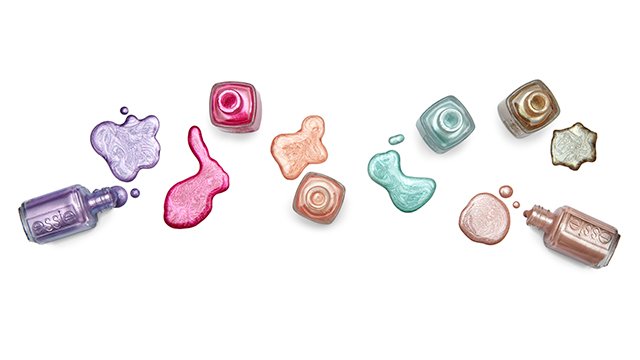 Image by Essie
The 6 colors of the Limited Edition Seaglass Shimmers Collection include:
World Is Your Oyster: a lilac purple nail polish with periwinkle opalescence
You, Me & the Sea: a magenta pink nail polish with a sparkle of orchid purple
Coral Coast: a glittering coral peach
At Sea Level: a light blue nail polish with a sea foam shimmer
Don't Be Salty: a glistening sandy beige
High Tides & Dives: a bronzed nude with copper undertones
Summer is so close we're shimmering with excitement for this limited edition Seaglass Shimmers Collection. Go "Sea" what your missing and view the whole new collection now at Essie.
This entry was posted on Tuesday, May 1st, 2018 at 7:29 pm and is filed under Accessories, Perfumes & Makeup.
Both comments and pings are currently closed.