Michael Kors introduces its captivating new fragrance for women, 'Wonderlust' eau de parfum. The designer's new fragrance is "all about the journey, evoking a lust for life where beauty, spontaneity and sensuality are the ultimate destination," says the Michael Kors description.
'Wonderlust' Eau de Parfum smells like vacation in a bottle with a luxurious blend of blossoms of pink peppercorn, soothing almond milk, and sensational spicy notes of dianthus, sandalwood and cashmeran wood.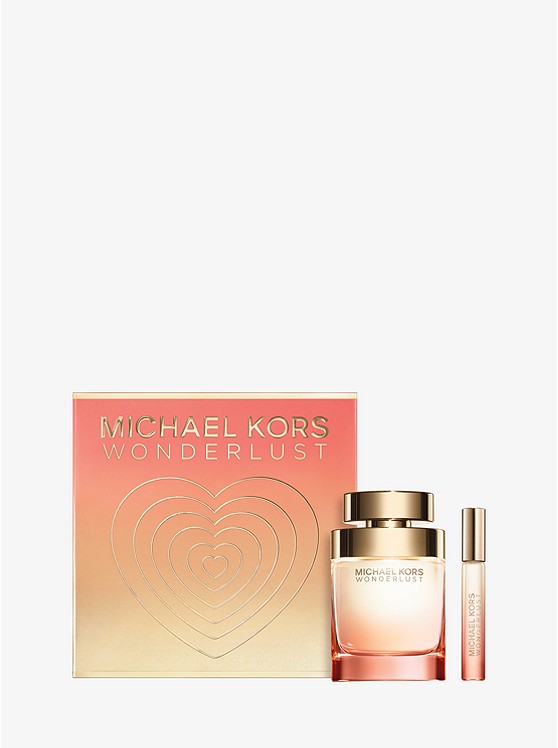 Michael Kors 'Wonderlust' Eau de Parfum is available in a gift set, as well as 1-3.4 oz bottles and a rollerball to carry in your purse.
The new fragrance is available to purchase at Michael Kors and other retailers near you.
This entry was posted on Thursday, July 27th, 2017 at 10:07 pm and is filed under Fashion, Perfumes & Makeup.
Both comments and pings are currently closed.