Designer Michael Kors has introduced a new fragrance in the collection, Sexy Ruby eau de parfum. The scent of seduction is "inspired by Michael's unique interpretation of sensuality, strength and glamour."
The Sexy Ruby Eau de Parfum contains fruit notes of raspberry and apricot paired with fresh florals of rose petals and Indian jasmine sambac, finished with warm cashmere woods notes.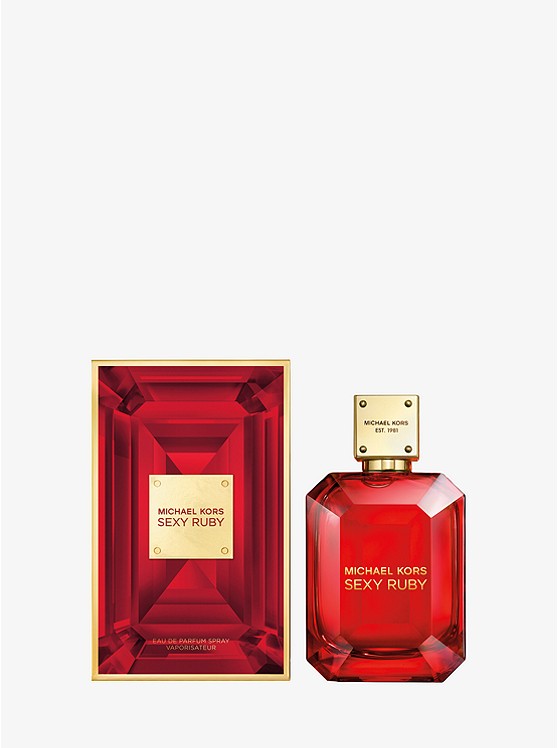 In a brilliant, jewel-faceted bottle, the boldly luxurious fragrance is a mesmerizing encounter. The new Michael Kors Sexy Ruby eau de parfum is as brilliant as the jewel that inspired it. Available now in a rollerball and 1-3.4 oz bottles at Michael Kors.
This entry was posted on Wednesday, March 14th, 2018 at 12:52 pm and is filed under Perfumes & Makeup.
Both comments and pings are currently closed.