Enjoy the fleetingness of sunlight and sunsets with this limited-edition Sunrise, Sunset Collection by Deborah Lippmann. This six piece set of vivid, radiant, heartwarming Gel Lab Pro Colors from daybreak to dusk. "Bask in colors that blend with the horizon where magnificent rays of light warm up the night," says Deborah Lippmann's description of the new collection.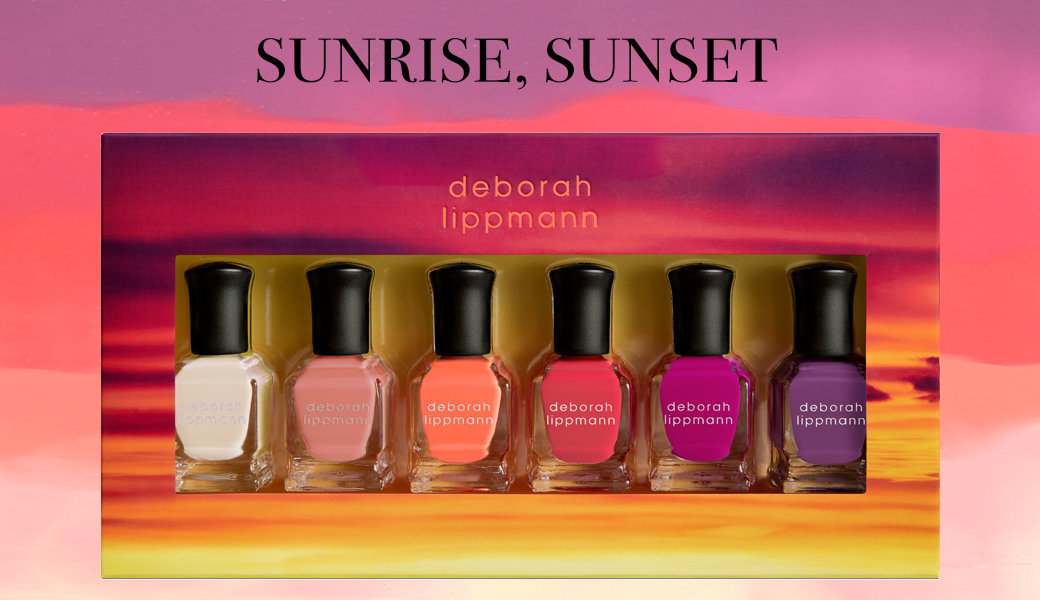 The 6 shades in the Sunrise, Sunset collection include (left to right above): Soak Up The Sun, a full coverage pale yellow crème, Sun Daze, a full coverage light peach crème, Ultralight Beam, a full coverage orange crème, Fire On The Horizon, a full coverage red-orange crème, Dusk And Summer, a full coverage magenta crème and After Glow, a full coverage bright purple crème.
Deborah Lippman's Gel Lab Pro Color is a dual-patented formula with 10 active ingredients to promote health, wear, and shine. For best results use with Gel Lab Pro Base & Top Coat. The Limited Edition Sunrise, Sunset Collection is available to shop now at Deborah Lippmann.
This entry was posted on Monday, July 3rd, 2017 at 10:09 pm and is filed under Accessories, Perfumes & Makeup.
Both comments and pings are currently closed.