Kendra Scott had some European inspiration for this Fall 2017 collection. "Of all the cities I've visited in Italy, it is Florence that stole my heart. It's a city filled with rich history and detail, and inspiration at every turn." – Kendra
Chic American jewelry designer Kendra Scott released a new stone for fall, Crushed Gold Mica. The new autumn stone "captures the beauty of golden coins shimmering at the bottom of a fountain," Kendra Scott shared in a Facebook post.
Two of the designs shown in the above photo feature the Crushed Gold Mica in the Willow Choker Necklace and Libbey Earrings.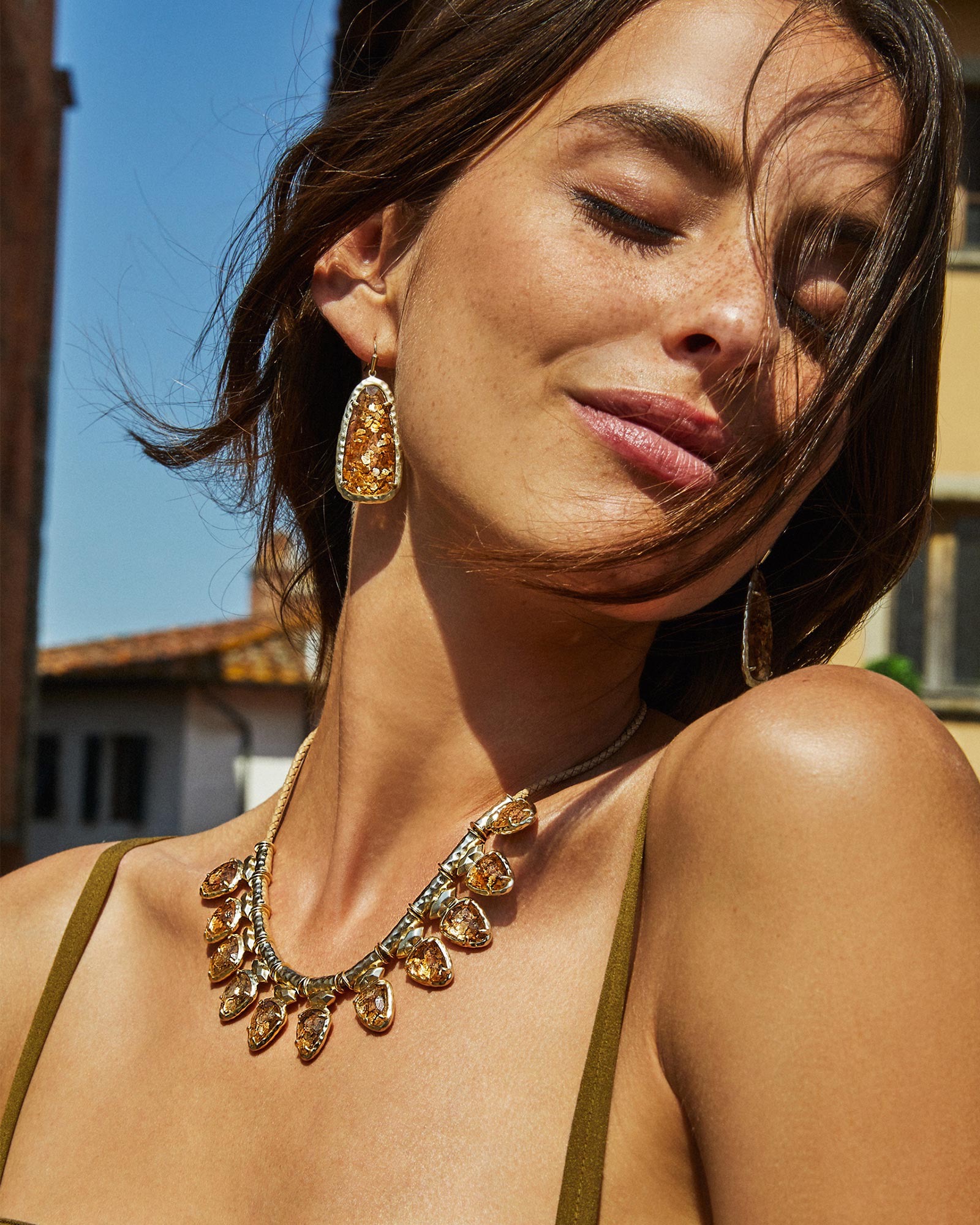 Crushed Gold Mica features an artful balance of masculine and feminine detail with hammered stone faceting for a statement-making accessory.
Shop all of the Fall 2017 collection featuring the gorgeous new fall stone Crushed Gold Mica now at Kendra Scott.
This entry was posted on Wednesday, October 11th, 2017 at 9:09 pm and is filed under Accessories, Fashion.
Both comments and pings are currently closed.