Discover the new Chloé Spring Summer 2019 Eyewear, a colorful collection with a bohemian spirit and urban sophistication.
With enamel frames and color-tinted lenses, the new Carlina sunglasses make a bright, bohemian statement for the season.
Even though festival season is behind us, summer looks rosy though the Rosie frames in a variety of shapes including cat eye (seen above), heart, octagonal, and petite flower with many lens color options such as coral, khaki, pink and turquoise.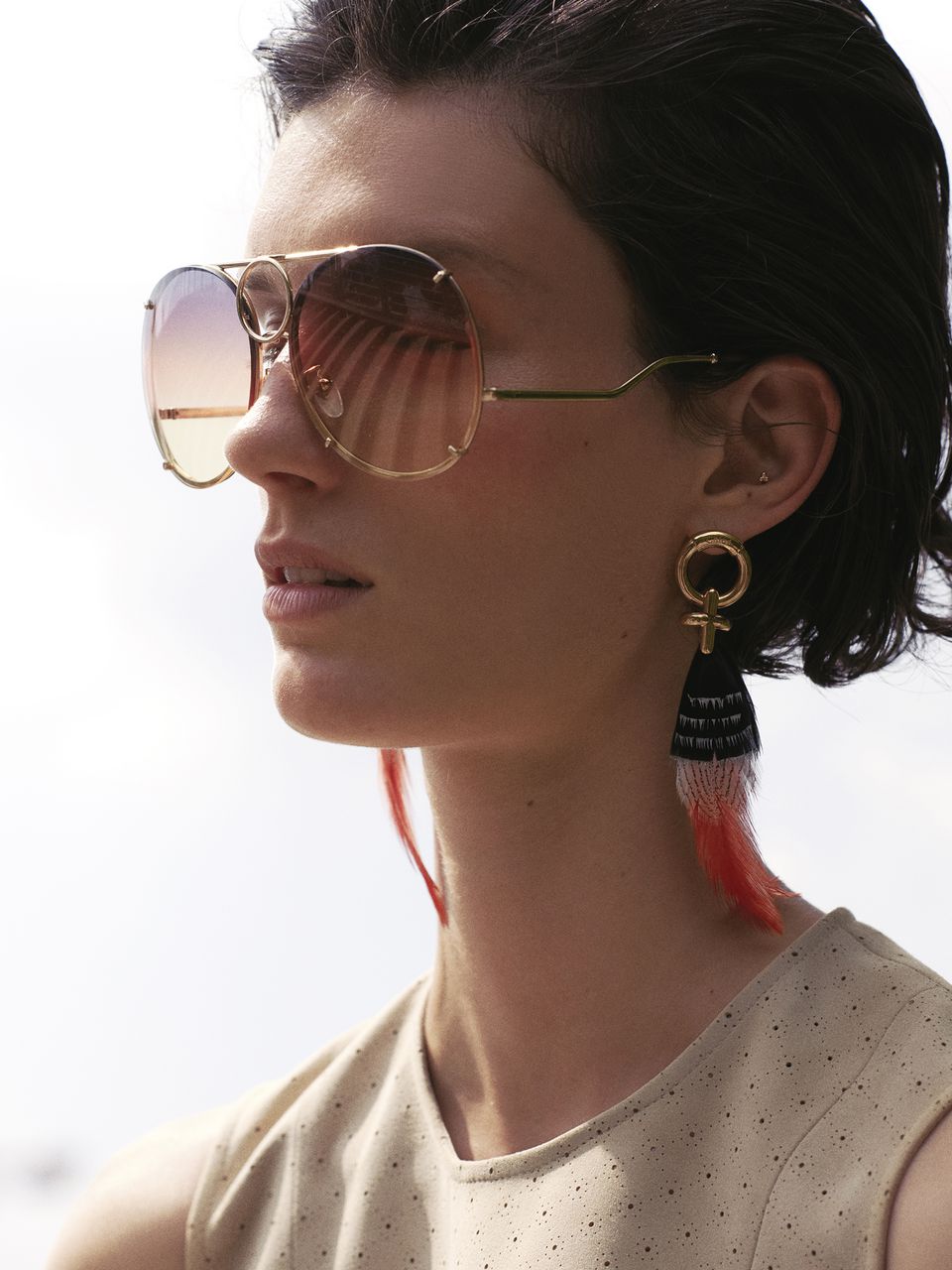 The Vicky Gold Metal aviator with sunset lenses, come with an interchangeable set of brown lenses.
Each of these new sunglass styles and the whole Spring Summer 2019 Eyewear collection are available to shop now at Chloé.
This entry was posted on Tuesday, May 21st, 2019 at 4:20 pm and is filed under Accessories, Fashion.
Both comments and pings are currently closed.